The band performs a wide variety of challenging and outstanding concert music, favorites and marches. Although the marching tunes of K.L. King, Sousa, R.B. Hall and old time American band leaders abound, you are also likely to hear a few jazz compositions in the "Big Band" tradition of the Dorseys or Woody Herman.
Performances, usually eight per year, are primarily in the summer, and include town greens, festivals, and concerts. Concerts are always free to the public. The band has been busy!
CDs are available for purchase at our concerts.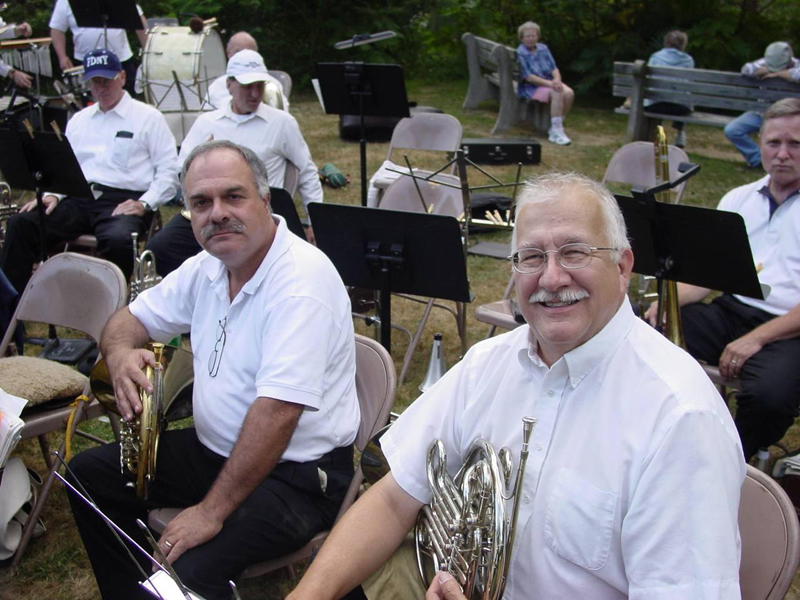 Mitch and Gary